The Walk-On Tour Base Book Tour PLUS A Giveaway!
March 23, 2023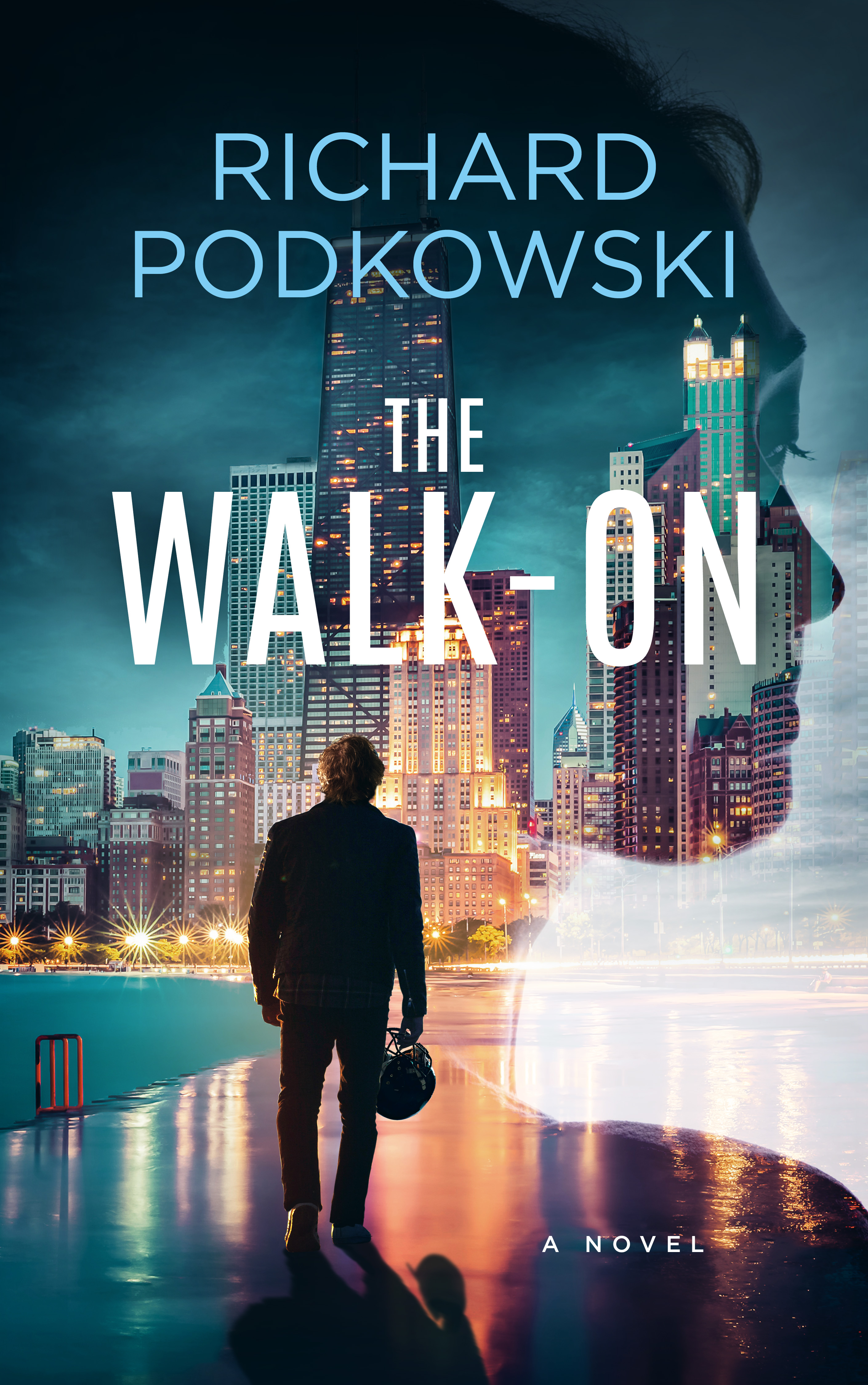 Commercial Fiction
Date Published: February 23, 2023
Publisher: Acorn Publishing
In the twilight of his NFL career as a middle linebacker for the Chicago
Storm, Mike "the Steelman" Stalowski masks his physical pain and
mental anguish with alcohol and painkillers. The fan favorite has a rebel
image and a notorious reputation, and he plays a violent gridiron game
fueled by inner rage. 
While estranged from his wife and living in the fishbowl environment of
professional sports, he unexpectedly meets the fresh-out-of-college Kim
Richardson. She sees through Mike's star persona to who he really
is—a kind guy from the Southeast Side of Chicago who has never
forgotten his humble blue-collar roots. The lives of the star-crossed,
seemingly mismatched couple collide during a whirlwind romance that
culminates in a tragic series of events.

The Walk-On is a timeless tale of love and loss that explores the
consequences of personal decisions and the rewards of faith, redemption, and
hope.
Inspiration for my writing – Richard Podkowski – Guest Blog #2
My inspiration for writing mostly comes from my life experiences. Often I get nuggets of ideas from who, or what I see on the street, in a store, while shopping or walking, or sitting in my car stuck in traffic or at a stoplight. Sometimes I feel like it's spontaneous combustion, where a theme or plot point explodes and swirls in my head, refusing to stop.
Inspiration comes at different times of the day or night, in chunks, or a very specific thought when I least expect it. I need to quickly make a note to myself so I don't forget. Usually, I "see it before I write it."
Once my mind's eye has a snapshot or reel of events, I try to layer the past, present, and future of relatable characters in realistic settings. I need to balance the use of foreshadowing and incorporating unexpected twists and turns to keep readers engaged. Inspiration comes from songs and lyrics, nature, and everyday urban life. Local history, neighborhoods, especially the grit and the glitz of big cities like Chicago, Los Angeles and NYC are particularly interesting to me.
People in general inspire me, regardless of their particular age, profession, economic or social status. I'm intrigued by unlikely heroes and those who live in the shadows of others.
Although I can't remember where I left my keys, I do recall conversations, social encounters, scenery, and even specific objects (like Mike Stalowski's 1970 Chevelle Super Sport) that may find their way into my writing. I tend to look for good to overcome evil, although darkness, violence, and tragedy don't frighten me.
Writer's block is real and I've suffered through it more times than I care to think about. But ultimately, a person ahead of me in the grocery check-out lane, a sad or salacious news story, or simply sitting in traffic on the 110 gets my creativity flowing again. Stressed and eager to get to my final destination, I never know which song on the radio, scene outside my window, or vehicle merging onto the freeway or suddenly cutting across four lanes to exit will be my next spark of inspiration.
Early Reviews
"An interesting read where star linebacker Mike Stalowski confronts the inevitable challenges every NFL player faces as they transition to their post-football life. His experiences may seem exaggerated, but they are still very real."
Gary Fencik, Chicago Bears, Super Bowl XX Champion
"Despite his NFL fame and bad-boy attitude and antics, I empathized with the humble guy from a blue-collar background fighting painful emotional and physical demons. . .Ultimately, The Walk-On is an incredible story of love and loss, with faith and mentorship fostering hope for the future."
Bill Rancic, Author of the New York Times bestseller, You're Hired
"Just like the protagonist's very fast sports car, The Walk-On will leave you, from the very first paragraph, just a little breathless as you navigate all the sharp turns that come fast and furious at the reader. . ."
Jean Becker, Author of the New York Times bestseller, The Man I Knew: The Amazing Story of George H. W. Bush's Post-Presidency
"The Walk-On is a fascinating story of self-sabotage and redemption. A page-turner!!!!" 
Mary Pat Kelly, Bestselling author of Galway Bay, Of Irish Blood, and Irish Above All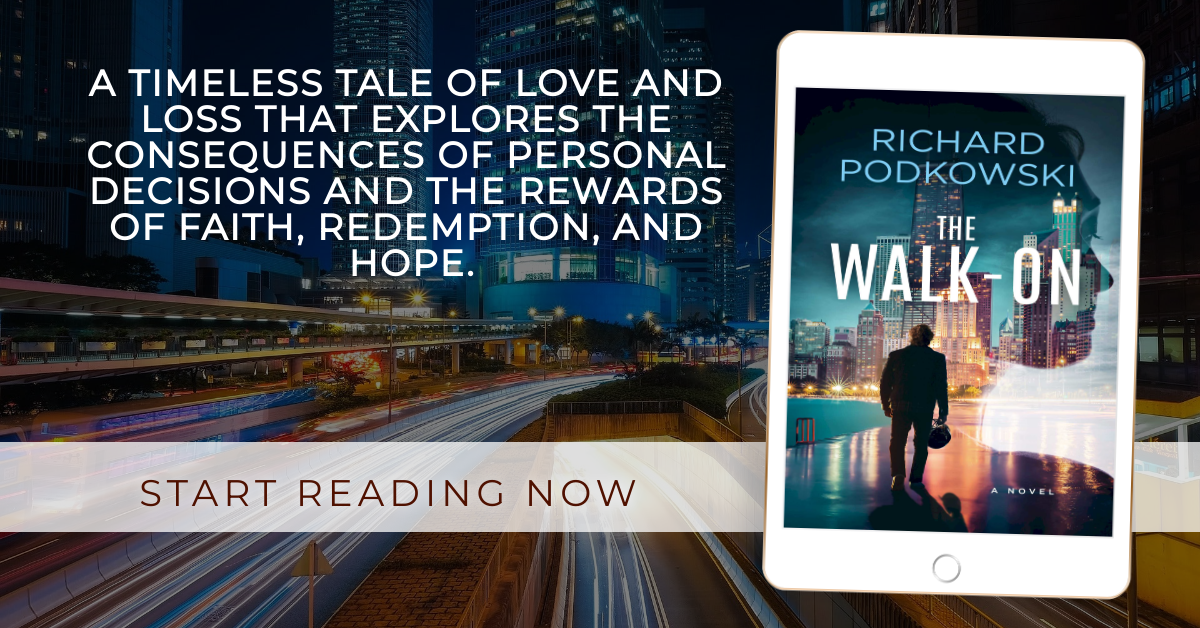 About the Author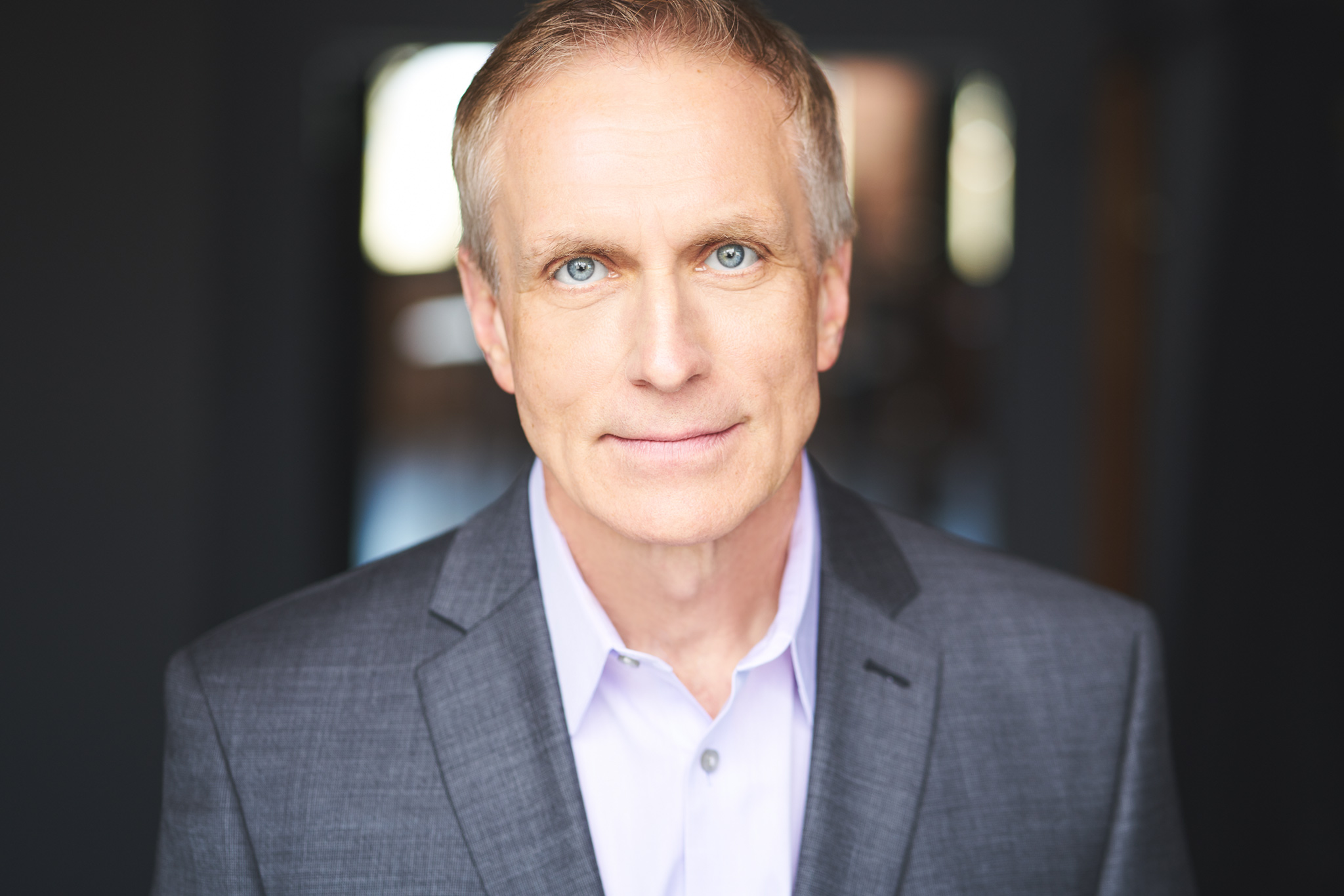 Richard Podkowski, a native of Chicago's South Side, began writing
fiction while studying criminal justice at Loyola University Chicago.
As a United States Secret Service special agent, Richard protected U.S.
presidents and foreign dignitaries and investigated major domestic and
international financial crimes. After retiring from the Secret Service in
2003 as a supervisory special agent, he became a management member of a
Fortune 100 company's global security group. For the last several years,
Richard has been a private sector strategic security consultant.
Inspired by professional athletes who lived in a fishbowl under constant
media scrutiny and made life-altering mistakes, Richard wrote The Walk-On.
Other projects include a holiday rom-com manuscript and a crime story. In
his free time, Richard enjoys riding his road bike, working out, and making
Christmas ornaments. He currently resides with his family in Los
Angeles.
Contact Links
Purchase Links
Related
You May Also Like
May 1, 2023